The Business of TV and Film: An Insider's Look
The TV and film industries have created a blended mix of businesses that have become a *$717 billion juggernaut, drawing in viewers around the globe. Today, all you need is a phone, tablet, computer, or TV to access a broad swath of content. In this program, you'll hear from guest speakers who are industry experts and veterans of TV and film, and review the vast array of career options — both in front of the camera and behind. Learn various elements of developing a filmed entertainment project, including marketing, distribution, financing, and production. Try your hand at creating a concept to see what it takes to make it come to life. If you yearn to be part of this dynamic industry or are looking to grow your career, here's your chance to see what aspect of the business is calling your name.
*Source: Zippia
Choose the program length that works for you: 2-week sessions and 4-week sessions
Eligibility
For anyone interested in learning about business
An inside look at the inner workings of TV and films
An introduction to the main components of television.
Learn the TV and film industry sectors. Review the components of modern TV programming — the stories, media types, platforms (Netflix/Hulu), how they're funded, and make money.
What is intellectual property and how to own the rights to it.
Understand what makes an idea sellable, and how projects are evaluated. Learn what makes them attractive to those in the business and their long-term potential.
How to pitch your project to potential buyers.
A tailored pitch to potential buyers is essential to sell your project. Learn how to craft a pitch and review examples. Determine how to best reach buyers.
Budgeting and how to monetize your project. 
Learn the process of monetizing and maximizing an IP (intellectual property) through trademarking and registering. Provide an overview of budgeting and scheduling. Identify potential sources of finance and opportunities.
How industry insiders bring your concept to life.
Explore a TV program's life cycle. Learn how each stakeholder's vision and business decisions culminate — and change — in production. Gain insight into how the storyline evolves.
Explore degrees and careers related to the field of TV and film.
Topics covered provide background to anyone who has a passion for the TV and film business — everything from script writing and financial planning to marketing and production.
How You Will Benefit
Identify various sectors of the TV and film business, and understand how they operate and work together with specific attention to television.
Hear from renowned guest speakers who are veterans of TV and film, such as producers, screen writers, and financial managers.
Describe the process by which television programs and films are made, from the initial pitch through distribution.
Demonstrate familiarity with the various elements of developing a filmed project, including budgeting, marketing, distribution, and production.
Describe both how and where to look for opportunities in the industry and the skills and backgrounds required. 
Enjoy flexible learning: online lessons are delivered by dynamic videos so you can tune in whenever your schedule allows
Earn a certificate of participation from Columbia Business School
Hear From Columbia Business School
Three Learning Advantages Designed For You
Final Project
Act as an agent and create a pitch to deliver to potential content buyers.
Identify a project's potential for commercial success and how it aligns with a buyer's business strategy.
Develop a presentation in which you deliver the pitch and explain the project's potential for success.
Mentoring
Access to a mentor who provides support and answers questions to deepen your learning
Encouragement and direction on all assignments
Inspiration and motivation to help you succeed
Brainstorming and ideation help as you prepare for your final  project
Flexible Learning
100 percent online; works with your schedule
20 to 25 hours of instruction and program work, including engaging multimedia, simulations, and curated assignments for which you will receive guidance and support
Access to a mentor who will who will guide your progress and help brainstorm ideas
Apply Now For the Next Available Program
October 1 - October 29
The Business of TV and Film: An Insider's Look
Length: 4 weeks
Cost: $1495
Application Deadline: Sunday, September 24, 2023
November 5 - December 3
The Business of TV and Film: An Insider's Look
Length: 4 weeks
Cost: $1495
Application Deadline: Sunday, October 29, 2023
December 17 - December 31
The Business of TV and Film: An Insider's Look
Length: 2 weeks
Cost: $1495
Application Deadline: Sunday, December 10, 2023
All program options have the same educational content, learning materials, and number of assignments. We are offering a condensed version of the program in order to accommodate students' individual schedules.
Faculty
Robert Friedman, Bungalow Media + Entertainment
Bungalow founder CEO Robert Friedman is a 30-year entertainment veteran. He has held an array of senior executive positions, including President of AOL; Co-Chairman of New Line Cinema in charge of worldwide Theatrical Marketing and Licensing and President of New Line Television, which he launched for the company. New Line Cinema content includes Lord of the Rings, Austin Powers, Rush Hour and Dumb & Dumber; plus a wide array of television and documentary projects. Friedman was also an original member of the startup team at MTV.
Friedman's industry honors include being named "Media Man of the Year" by ADWEEK, named one of the top 100 marketers in the country by AdAge, and most recently he became an inductee into the Broadcasting & Cable Hall of Fame where he was also distinguished with the Chairman's Award.
Program Mentors
Trysta
BS, Telecommunications and Video Production. MFA, Screenwriting, University of Southern California. An award-winning screenwriter and independent film producer.
Preston
MFA, Film and Television Production, University of Southern California. A TV writer (HB, Hulu, Cinemax), story editor (CBS/Spectrum), co-producer (HBO) and independent filmmaker.
How To Apply
It's easy. No transcripts or letters of recommendation are required. Our application asks you to provide the following:
Your basic contact information
Why you wish to take this program, and a bit of your story, through writing, video, photos — any media you prefer.
Begin the guided process. It should take only a few minutes to answer the questions.
Begin the process.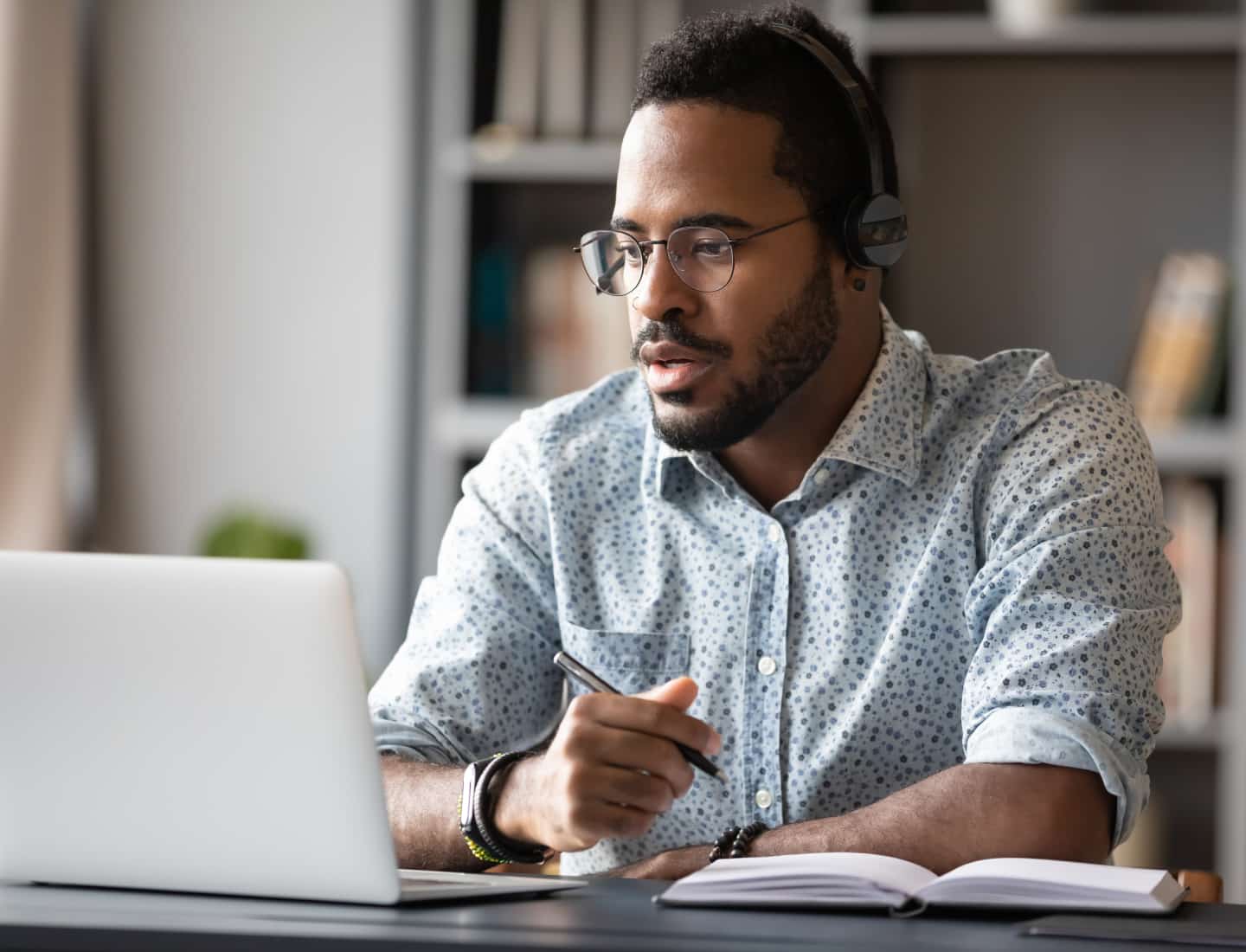 Want To Know More?
Sign up for more information and we'll be in touch.
Admissions
Our application process is easy. You can expect a prompt decision.
Start Application
Frequently Asked Questions
How will you be graded? What are assignments like? How much time do you have to turn around a project? When do you find out if you're admitted?
Answers To Your Questions Here
Scholarships
We offer need-based scholarships in each cohort to students exhibiting high potential and an inability to pay full tuition. If you would like to be considered for a scholarship but you:
Haven't applied to the program, complete your application now. The scholarship application is included.
Applied to the program and didn't fill out a scholarship request, resume your application and click "Apply for Scholarship".
Are unsure about whether or not you applied for a scholarship, reach out to us at support@kup.gsb.columbia.edu for assistance.
The University reserves the right to modify the program as may become necessary.